010 ☼ Talking Shit About a Pretty Sunset
Desert Dispatch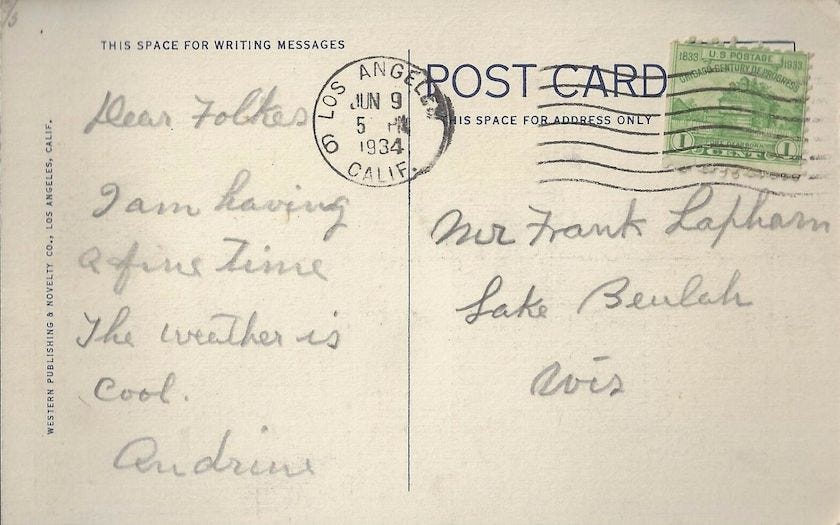 ☼
Lately I don't know where I belong.
For the last two years I lived in Brooklyn and I loved it. For the last seven months I've lived in my childhood bedroom and I don't hate it. (Living with my parents? A different story altogether that I pay my therapist to listen to.) I'm about to run out my school's health insurance which has been nothing short of a godsend, allowing me to care for myself in ways I only fantasized about before. My storage unit back in Brooklyn is exorbitant and nearing rent levels of cost; I don't know how to move it or where to move it so I continue to pay for it with my old roommate who has 75% less stuff than I do. I've started to pay off my loans and student discounts are ending. Costs are accruing. I can't tell what's grinding me down—the pandemic, the impending election, or living back at home after graduating into this long "plastic hour" to borrow a phrase from Anne Helen Petersen. On top of it, I recently got sober* so my plastic hours have stretched out to new and unknown lengths.
I knew I'd face a specific brand of depression after grad school, everyone warned me about it. It's not unlike a hangover filled with the requisite regret, confusion, identity-disruption, exhaustion, PTSD, you name it. In resetting the pace of my life month to month with tenuous decisions (I'll go back to the city in October, now in January? Maybe now? Or not at all?) and applying to 3-6 jobs weekly and hearing nothing back, I feel more like a ghost haunting the house I grew up in, shuffling around the same stack of print-outs, retooling my to-do list to look slightly different than last week's, allowing myself to feel accomplished after writing one satisfactory sentence.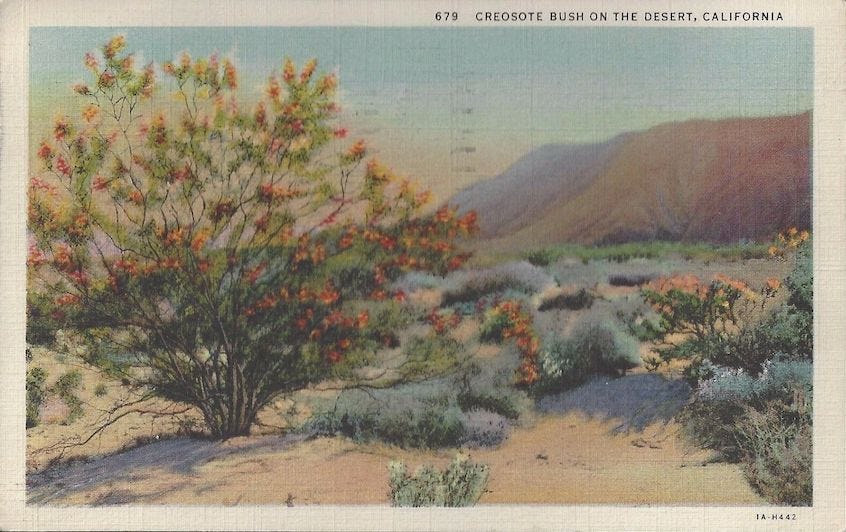 I took my ache of placelessness and matched it to a landscape. I'm back in the low desert. I'm on Kumeyaay and Cahuilla land. A happenstance, cousin-in-law connection and the generosity of the owners affords me a two-week stay in a pale pink bungalow down the street from my friends' tennis spot. Life is shapeless, suspension constant. Why not live somewhere else for cheap?
The desert is a brain eraser, like taking mushrooms or washing chalk off a sidewalk, the atmosphere has a cleansing effect. I think someone like Walt Whitman said to "Wash the gum from your eyes." That's what the desert does to me: bleaches the shadow patterns from my mood and reminds me that time doesn't exist nor does it need to.
I'm supposed to be writing about ghost towns. Scratch that, I still am. And I have! I'm resisting the urge to make bad metaphors about how ~my life is a ghost town~ a year after starting this project like the contrarian high schooler I've regressed into. Yes, the world is significantly different, that goes without saying. Two of the places I wrote about under this umbrella have all but burnt to the ground. Wild West ghost towns are starting to disappear even after surviving as ruins for a mere fraction of an ancient ruin's lifespan. Capitalism's structure is young but aged poorly. William Burroughs said, "America is not a young land: it is old and dirty and evil." A quote that can go in so many directions before it ends up back where it started, a punch that doesn't quite land. America isn't old, the land it's on is old. Maybe that's what he means. Meanwhile, other ghostly places I'm writing about are changing so fast my thesis has flipped inside out in order to catch up. How does anyone write reflectively about time that is moving so fast?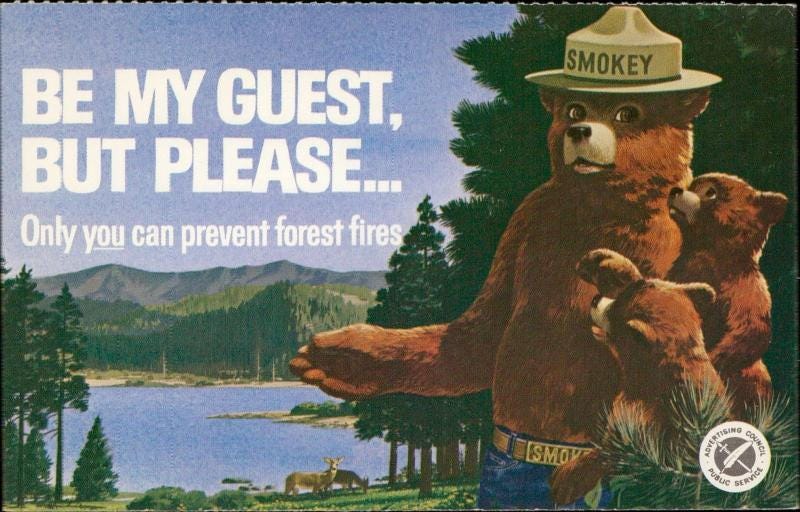 I've been mulling over the idea of home—what constitutes that place, what objects or feelings must absolutely be present in order for that sensation to settle into the bones of a room or a building or even just a designated space. Is it the time tread across the floorboards or the familiarity of the wildlife outside your window? Is it the quality of light? The sounds you hear before bed? And how long does it take and what if that feeling never arrives?
The perimeter of my bungalow plot is guarded by oleander scrub and creosote. I'm mildly obsessed with this plant. Creosote smells like a high pitch frequency you can only hear when the wind blows a certain way. Its scent is light; I can never catch it when I lean in close, I have to wait til it wafts to me. Small curled leaves pattern up its branches like a Jacob's ladder in reverse. When the branch dries, it turns the color of the sand it grows out of. Some stems grow tiny delicate fluff seed pods and others grow sloppy clumps. Traditionally, the Kummeyaay Diegueño and Kawaiisu steep Ephedra californica as a tea to cleanse the blood. Creosote smells like the sour yellow color its leaves turn as it climbs. It smells like the summer we kept a sprig of it in the shower because someone told us the scent was activated by moisture. My roommates threw it out after a month because it got moldy; it only works where it blooms.
October marks the beginning of snowbird season here and I'm at the motel two days early while the manager and his helper prepare for oncoming bookings. I'm interested to get a feel for the people who stay here, the local clientele if you will. I'm living out a Schitt's Creek fantasy! This rickety bungalow is made of windows and as I was warned by Michael the manager, houses settle dramatically in the desert compared to other places. I made the mistake of reading an old news story about a teenager who hid out in a man's house and pretended to be a ghost right before I went to bed. Just as I reached the plateau of sleep, the walls cracked like a firework and I jolted awake. It went on like this in intervals all night. So my nerves are more shot than usual and I'm exhausted but you know what? Fuck it, I'm peaceful enough for now.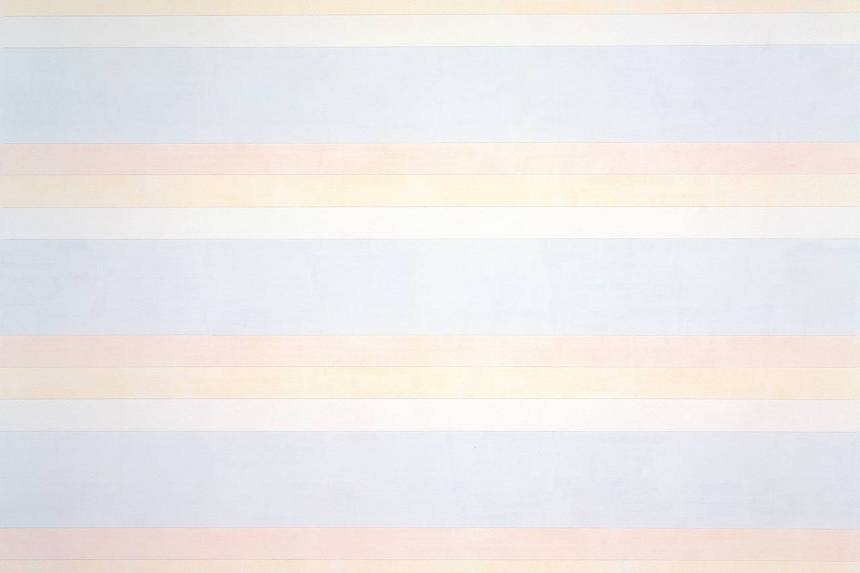 I recommend:
☼ Mary Lattimore's newest album, Silver Ladders
☼ Proust had his madeleine, I have creosote scrub. I associate Oakland with the scent of sidewalk jasmine; King's Highway smells like manzanita; Borrego reeks of dry wood, white sage, and of course, creosote. This piece on what Los Angeles smells like is a wonder of description and image.
☼ Ufologist James Fox's documentary The Phenomenon. Have you seen a UFO? I think I may have? But I was 11 years old, I had awaken in the middle of the night and the thing I saw was in the flight path for my hometown's airport. It was also the year Independence Day came out and I was faithfully watching my favorite show, The X-Files. It's hard to say what I saw and I don't know what I saw? Or do I? I WANT TO BELIEVE!
☼ Speaking of women living alone in the middle of nowhere and haunted houses, I reviewed Ottessa Moshfegh's latest book, "Death in Her Hands" for The Believer.
*Quick note: Getting sober is a heavy pinch of salt to drop into the soup that is this newsletter BUT it's been a good decision for me so far. If you'd like to talk about it further, I'm very open to sharing my experience...!
☼ Questions? Comments? Places to visit? Send them all my way. I love to correspond. Thank you kindly for reading. xx ☼